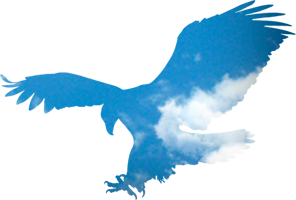 IMC (Intelligent Manpower Corporation) is dedicated to satisfying the dynamics requirements of the human resources industry through offering an arena at various stages of career development for different individual talents and providing high quality and quantity of talents to enterprises in a timely manner. Services are focused in the Greater China region, covering Taipei, Hsinchu, Taichung,Tainan, Kaohsiung, Shanghai, Beijing, Tianjin, and so on, assisting individual talents to find employment opportunities and providing diverse services including Corporate Recruitment, Outsourcing Service, Talent Development, Interim Management, Homecare, Funeral Service, etc.
Characteristics of IMC's services:
Local brand - complete cross-regional service
Home-grown human resources company that really understands individual talents characteristics in the Greater China region and the talent needs of enterprises
Steady company foundation supports the needs of local industries and environments providing more flexible and versatile local services
Nearly 30 years of industry and practical experience resolving different problems for clients and individual talents
Teamwork and specialization
Recruitment project specialization equips teams with industry (eg. finance, insurance, telecommunication, etc.) and occupational (eg. sales, customer service, front-line store staff, etc.) knowledge optimizing recruitment/job application efficiency
Passionate vivacious IMC teams led by seasoned professional consultants demonstrate the power of teamwork in accomplishing tasks entrusted by clients.
Regular education and training by teams of consultants cultivate professional service skills that closely match the needs of clients and individual talents
Back-office support teams with single-point contact window for customized service provide immediate response to clients and individual talents' problems
Putting customers (individual talents & enterprises) first - Service is paramount
Provide precise recommendation letters highlighting hidden experiences and skills in resume for enterprises to discover the elite
Meticulously, patiently, and diligently screening appropriate individual talents and coaching them on interview techniques to improve selection efficacy delivering win-win for both parties
Insistent on legal compliance providing professional consultation and thoughtful services in friendly and honest manner without exaggerations and false claims
Home-grown management system for effective recruitment
In-house professional recruitment and database management system improving convenience and efficiency of follow-through operations
SOP system with error prevention design, strictly confidential verifications, and quality control measures for information integrity
People-centric - focusing on every stage of a career
Analyze work suitability from individual talents' perspective offering genuine assistance in career and life planning
People studying or new to workforce may consider flexible short-term or part-time work to accumulate more diverse work experience
People with professional industry knowledge through training or experience may consider scaling new career summits through IMC's Executive Search and career counseling service
People approaching retirement are invited by IMC to join 5070 Consulting Co., Ltd. bringing their abundant industry and societal experiences to assist enterprises with succession planning and crisis resolution
Anticipating societal needs, IMC provides comprehensive home care services for a safe and secure family, bringing peace of mind at work resulting in work-life balance
History of IMC
IMC Group was founded by its Chairman, Mr. William Liu. Working in Taipei in 1977, William formed a book club with several like-minded friends to satisfy his self-expectations for continuing learning. In the beginning, only 6~7 members met regularly, and as membership grew, monthly gatherings were held for mutual learning. This continued up to 1988 when William felt there was more to it than being an armchair strategist, that he should start taking actions, deciding to explore entrepreneurship with interested parties.
At the time, age was not an issue for the entrepeneurs as most had more than a decade of work experience. Niches considered had to capitalize on their wealth of experience, yet required limited funding, to develop businesses with strong market potentials. Initial target was temporary placement service, only to discover the market in Taiwan was not ready. Chance encounter with a Japanese employment magazine resulted in the business partners seeing the business opportunity and embarking to study its business potential.
Under the newspaper duopoly, enterprises primarily recruited through newspaper advertisements. However, newspaper advertisements were discovered to have three weaknesses: first, advertising spaces were very small; second, they lacked focus; and third, they were expensive (sometimes enterprise owners needed to spend NT$10,000 to get one resume). With weaknesses come opportunities, the business opportunity in recruitment was foreseen ahead of time.
In 1989, 20 shareholders, with more than half having Ph.D. degrees, co-founded the "Job Express". Primarily, advertisements from the two major newspapers were collected and categorized in the hope to attract enterprises to place regular advertisements. There was also a secondary aim of educating the market. However, the business venture was unable to turn a profit after two years, resulting in a reshuffle at the shareholder's meeting and then separation.
Having accumulated networking relationships with company human resources executives from his time at the magazine, William decided to change direction and entered the headhunting industry. In 1991, William and five business partners formed IMC, with executive search as initial service. Moved by the knowledge of temporary placement from various countries, William still believed temporary placement will be needed in Taiwan's market. As expected, with the amendment of the Labor Standards Act in 1999, together with call centers established by emerging banks, enterprises' demand for temporary placement to meet outsourcing needs greatly increased.
During that period, William also created the first Taiwanese employment website in 1995, integrating internal recruitment system and database - foreseeing the arrival of the information age. Several years later, the company's operations in Taiwan were on track turning losses into profit. In 2000, William saw tremendous HR market opportunities in the Greater China region and decided to expand businesses in China, first establishing the company in Shanghai, expanding to Beijing in 2001, and Tianjin in 2007, being the earliest Taiwanese HR firm to develop in China's market.
As growth stablized, more and more clients made different requests, in particular payroll calculation. HR departments in many companies were keen to outsource this due to the need for timeliness and accuracy. With IMC having adopted informationalization earlier, many operations could be put through the system. In 2006, IMC launched the new Payroll Outsourcing service accepting the first outsourcing projects from major shipping companies that remain to this day.
After observing the job market over a long period of time, discovering many highly sought-after senior level talents gradually approaching the retirement stage were still passionate about their work and willing to contribute back to society regardless of payment. As a result, Interim Management, Executive Coaching, and Outplacement services were born, enabling IMC gradually to become a professional services HR company, collaborating with numerous international headhunting companies and HR associations building a global network.
In 2011, Lucille Wu, the most valuable HR specialist in the Greater China region, was invited to assume the position of the group's General Manager to build a professional managerial company of heritage. In the same year, Permanent Placement become its own service to be better able to meet enterprise recruitment needs. In 2014, Project Outsourcing was initated for enterprises to recruit large numbers of project talents in the shortest time.
In addition, with numerous years in the market taking the "people" perspective, IMC Group discovered people often needed assistance be it for work, life, or family. Homecare was an inevitable trend, and IMC resolutely decided to engage in this service with the objective of achieving balance between work and life.
Responding to international developments coupled with nearly 30 years of professional experience, IMC is able to observe transformations in market economy, industry dynamics, and individual talent structure, allowing services to be better suited to the macro environment, and becoming a forward-looking, professional HR company.